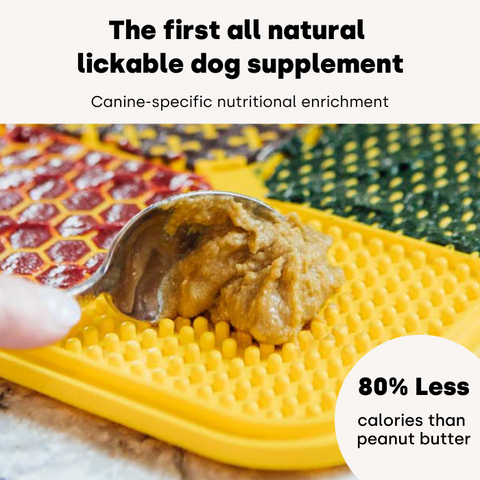 Probiotic Lickable
Flavor: Banana Coconut
Improving your dog's gut health is now a treat. This lickable powder brings together a 6-strain probiotic blend along with 7 digestive enzymes, probiotics, and quercetin. When mixed with water, the powder creates a paste with a blast of banana coconut aroma and flavor.  
STEP 2 - Choose Purchase Type
Subscription benefits


Text reminders before every shipment

Product Benefits
Ingredients
Product Usage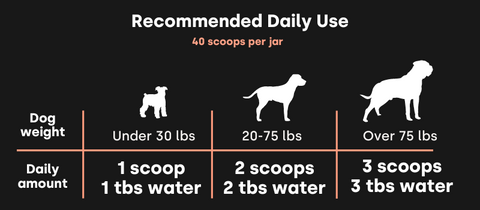 First Lickable Dog Supplement
83% Less Cals than peanut butter
Over 21,500 healthier dogs
Licking their way to better gut health
Premium superfood ingredients
Give your dog a boost of real food nutrition without the extra time and calories. We left out artificial ingredients and high-calorie fillers.
Boosts the immune system and supports overall health and well-being.
An antioxidant that supports a healthy immune system and reduces inflammation and allergies.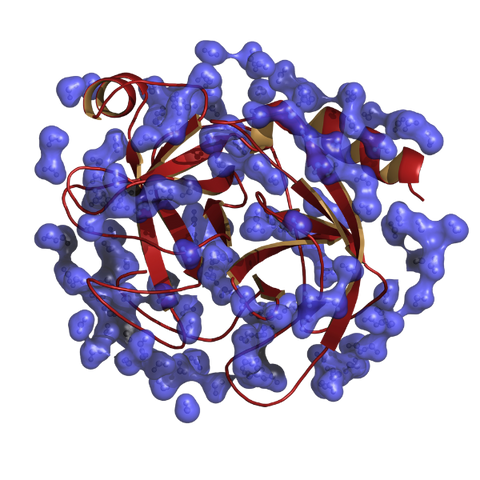 Aids in digestion and nutrient absorption for overall digestive health.
A natural prebiotic that supports healthy digestion and gut health.
An easy daily ritual
Your dog's health isn't a means to an end, lickables create a fun healthy experience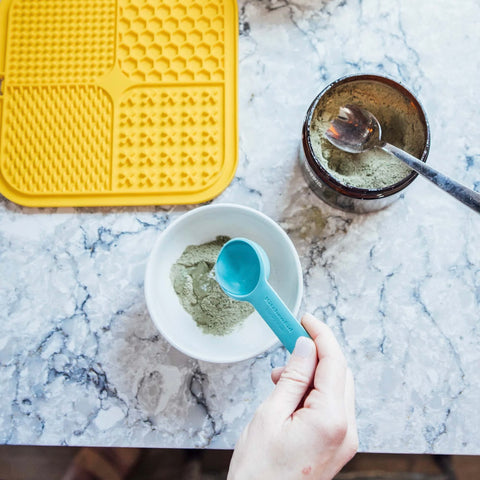 Use 1 tbs per scoop, add more or less to find desired consistency
Mixing releases color and aroma. Aim to create a slightly sticky paste
Spread on your dog's lick mat, dog bowl, or enrichment toy
Expertly made with your dog's safety top of mind
Every product is made to be natural, effective and tasty all the way through inactive ingredients to.
Clean, science-backed ingredients
Formulated by PhD Animal Nutritionist
Good Manufacturing Certified (GMP)
FAQ
Common questions our team gets
How are lickables different from other powder supplements?
Most powder supplements contain active ingredients, some flavoring and fillers to take up space.
Lickables includes active ingredients and a functional base that expand and creates a sticky gelatin when mixed with water. The intention is to improve lick time and texture for your dog.
Do I have to use a lick mat?
Lickables can go on a lick mat, on/in an enrichment toy, on top of dog food, or spread on a dog bowl.
We recommend 1 tbs per 1 scoop of powder. Youll find the longer you mix, the stickier the paste becomes, so add more or less water to find your dog's favorite consistency.
How many calories does a scoop have?
Each scoop has about 14 calories. That's 80% less calories per tbs compared to peanut butter.
Can I use lickable with chew supplements?
Yes! All our products use natural ingredients than can be stacked together. You can easily crumble chews on top of your lickable paste.