General
Questions about our products
Will my dog like the taste?
Taste always comes down to personal preference. There is no magic flavor that will work for all dogs.
That said, we put a heavy focus on complex flavor palettes so they appeal to most dogs. In our tests, over 95% of dogs like our flavors but the only way to find out if yours will is to try.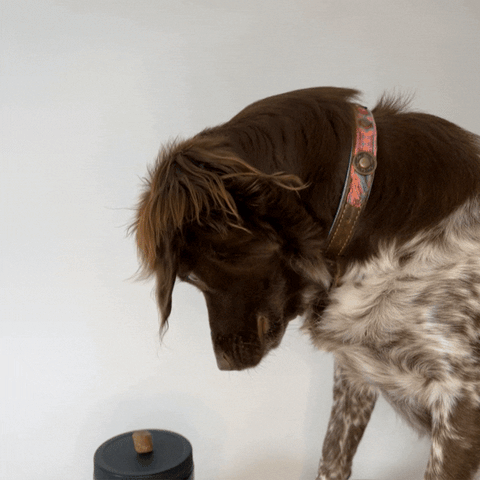 Are these safe to take with prescription medications?
Our products are made with safe, natural ingredients and can be used in combination with medications. You may see your dog's condition improve when regularly using WOOF.

Always consult your veterinarian before making any changes to their prescription doses.

Please note: our products are not intended to diagnose, treat, cure, or prevent any disease. This information does not constitute medical advice and it should not be relied upon as such. Consult with your veterinarian before modifying your pet's regular medical regime.
Where are your products made?
All WOOOF products are proudly sourced, made, and packaged in the USA
Better yet, they are made in a Good Manufacturing Practice (GMP) facility that is Safe Quality Food (SQF) certified.
Are these products actually safe?
In short, Yes! We worked hard to find a manufacturing partner with 75 combined years of experience formulating nutritional products for pets and animals. We would never include any ingredients that are artificial or could put your dog in danger. 

Keep your bottle refrigerated and stick to the recommended daily amounts. 
I have a puppy, can I still use your products?
Our products are made for dogs at any age. 
Puppies can benefit from our targeted nutrients that support their growing bodies. 
How much should I give my dog

Can I give my dog more than one at a time?
Definitely. Our products are made from natural ingredients and safe to give together.
How many chews come in each jar?
Are these made with heat?
Nope. Most chews on the market at melted together which can decrease or completely remove the nutritional value.
Our chews are cool-pressed together to maximize the benefits your dog gets. This also means they can easily crumble over your dog's food to give as a tasty meal topper.
What's a subscription & what does it cost?
It's FREE! 
A subscription is simply a commitment to your dog's health and wellbeing. We know that good health is built on good habits and want reward dog parents with 15% savings on each delivery.
Choosing a subscription will automate deliveries based on your dog's weight. 
You can change products based on your dog's changing needs, or cancel at anytime without fees or requirements. 
Can I switch to a different product?
Absolutely. You can easily swap out products in your subscription account without needing to cancel and go through the re-ordering process.
simply click here to go to your account and change the product you'd like on your next delivery.