Life's better when your dog feels good
Kayode
Means "he who brings joy."
We believe the foundation happiness you share with your dog is based on their good health. Our natural products are here to help you enjoy life with your dog for as long as possible.
Make health a treat. Not a chore
Your dog's health is not a means to an end, their daily experience matters. Many options out there focus on the most efficient way to get your dog nutrients; through melted chews, chalky powders, and artificial ingredients. Not a very fun experience for your dog.
Kayode's supplements focus on complex, natural flavors to keep your dog excited for their health ritual day after day.
Natural and effective
Your dog's safety and experience come first
Natural nutrients - No BS
Formulas that work
Made safely in the USA
Treat-worthy flavors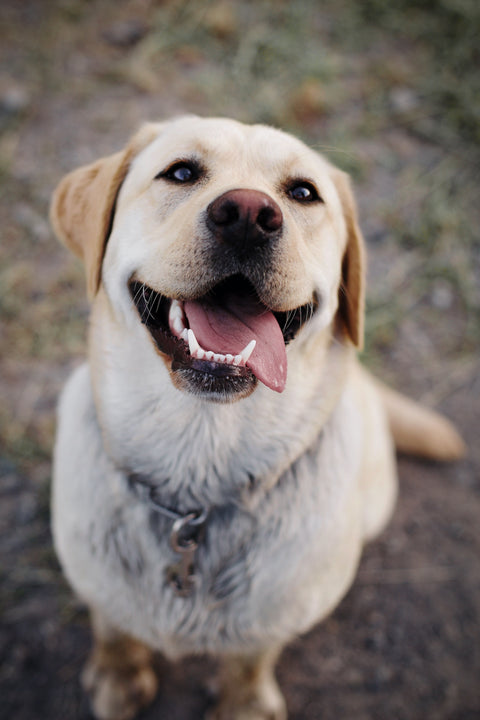 It started for Maya
When my first pet Kobe got sick, I tried every medicine, formula, and remedy recommended by our vet. Over the months it became exhausting. I felt frustrated and helpless because not only was she not getting better, she clearly hated what I was giving her. It sucked all the joy from our home.
Unfortunately Kobe's story didn't have a happy ending.

I started Kayode for my new dog Maya.
I was determined not to repeat that experience. But most of what I found online were options that cut corners; artificial ingredients, dated formulas, or worse good ingredients but in amounts so small it wouldn't help a mouse. 
So I teamed up with animal nutrition experts and a team of scientists to bring together science-backed natural superfoods in flavors and formats that Maya would love taking, like a favorite treat.

Now with Kayode, I'm confident she's getting concentrated amounts of the best nutrients out there. More so, these are her favorite treats. Seriously, she whines at my if I forget.
I'm proud to share these formulas with you and your dog to help them not just live a long life, but a great life. 
Travis - Founder of Kayode
Bestsellers
Here's where to get started