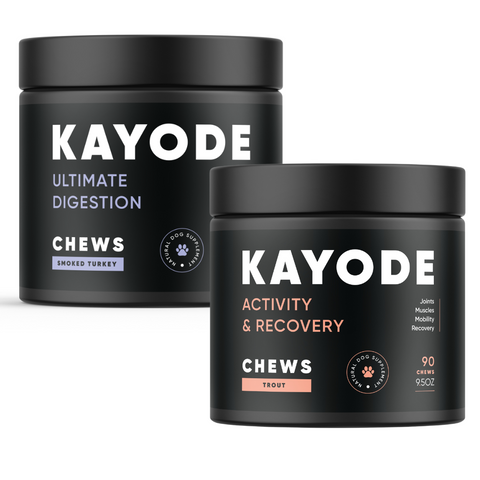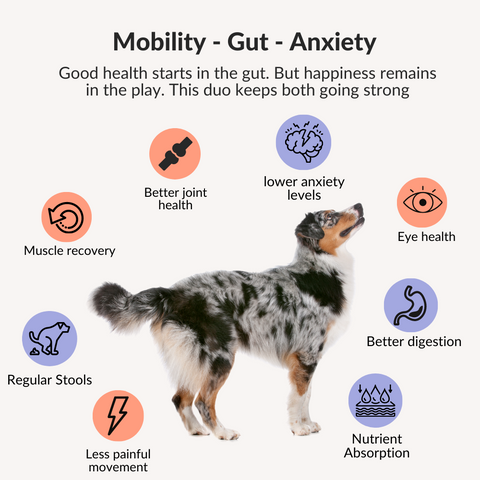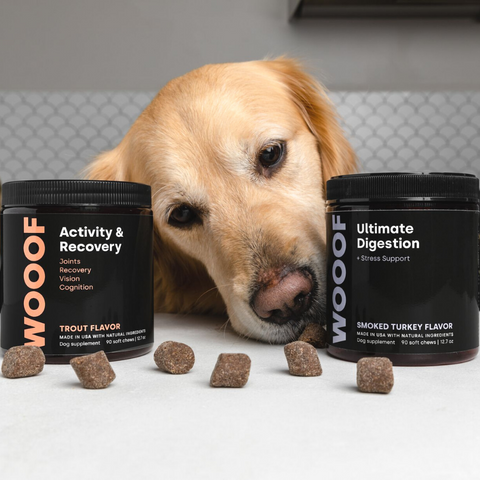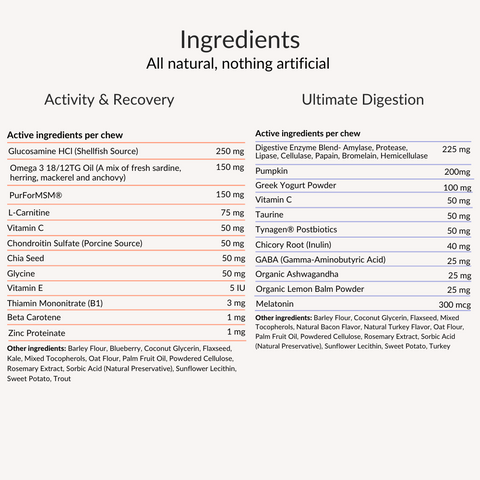 Smooth Operator Pack
Your dog's health starts with a strong gut and a steady mind, but their enjoyment is in their play,. Keep these 3 systems running smoothly with this bundle. The Activity & Recovery chew will handle your dog's joint health and muscle recovery while keeping them confident in their environment with vision and brain support. 
The Ultimate Digestion (+Stress Support) chew will keep your dog's gut & digestive system in tip top shape. The natural calming ingredients will help minimize stress that can cause digestive or behavior issues too. 
STEP 2 - Choose Purchase Type
Subscription benefits


Text reminders before every shipment

Product Benefits
Ingredients
Product Usage
Over 21,500 healthier dogs
Premium superfood ingredients
Give your dog a boost of real food nutrition without the extra time and calories. We left out artificial ingredients and high-calorie fillers.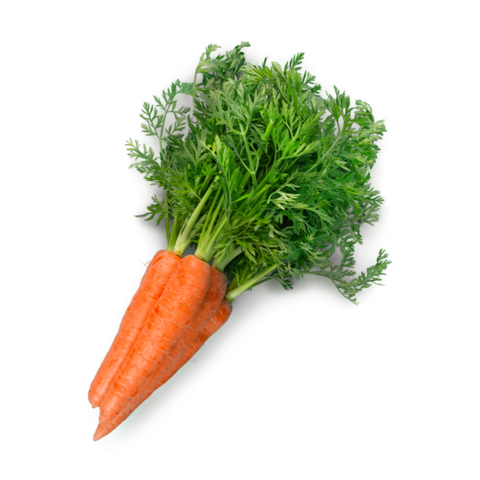 An antioxidant that promotes healthy vision and a strong immune system.
Excellent source of omega-3 fatty acids, supports healthy joints and digestion.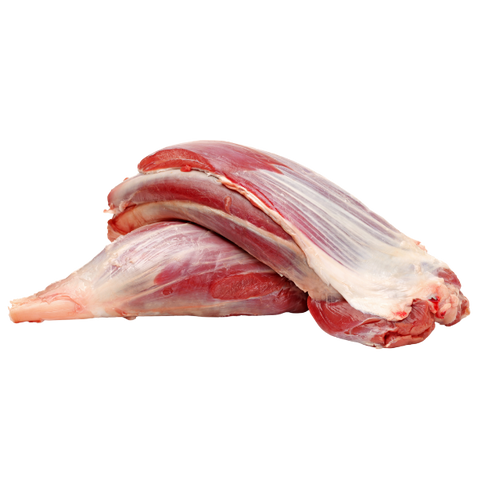 Supports joint health and helps maintain healthy cartilage.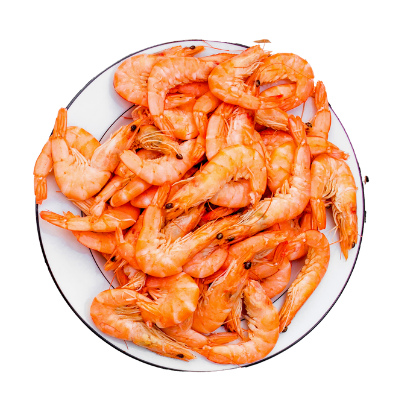 Supports joint health and helps maintain cartilage and joint flexibility.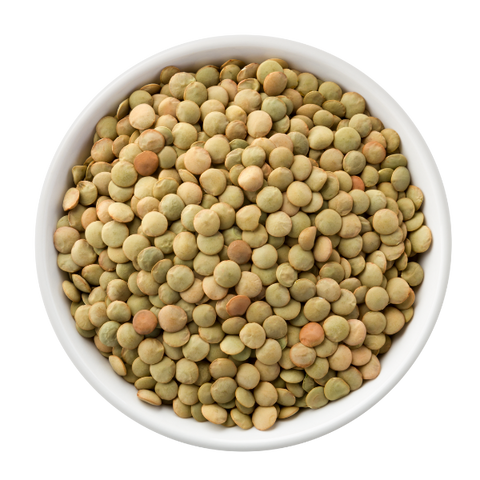 Amino acid that supports muscle health and overall well-being.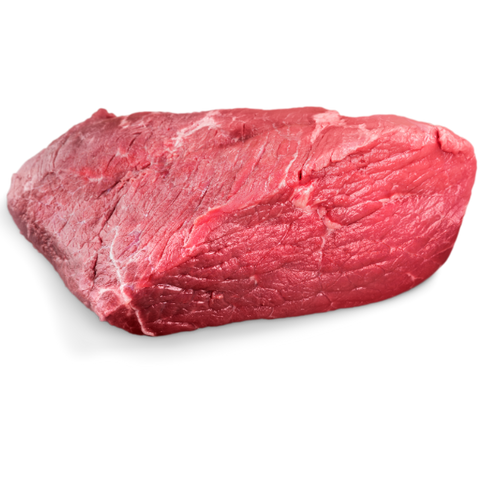 Supports energy production and helps maintain a healthy weight.
Supports a healthy coat, skin, and joint health.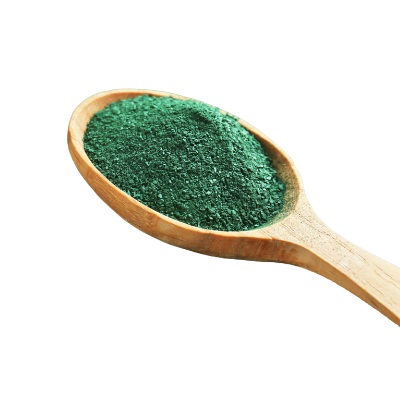 Supports joint health and helps reduce inflammation and discomfort.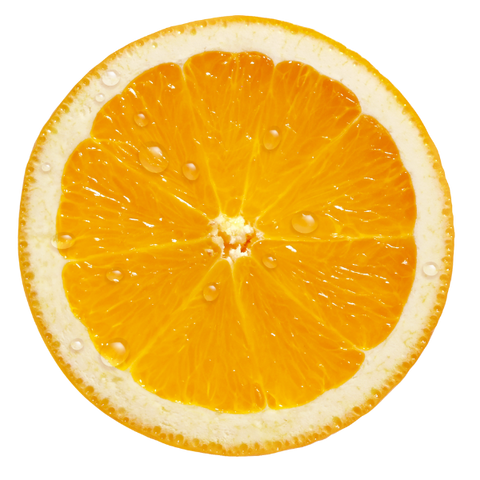 Antioxidant that supports immune function and collagen production.
Promotes stress relief and overall well-being in dogs.
A natural prebiotic that supports healthy digestion and gut health.
Promotes relaxation and helps reduce anxiety.
Provides probiotics for a healthy gut and digestion.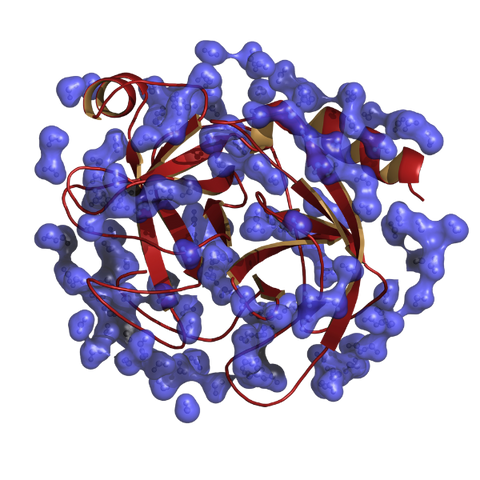 Aids in digestion and nutrient absorption for overall digestive health.
Calming herb that helps reduce anxiety and promotes relaxation in dogs.
Rich in fiber and supports healthy digestion and a balanced stool.
Essential amino acid that supports heart health and overall well-being.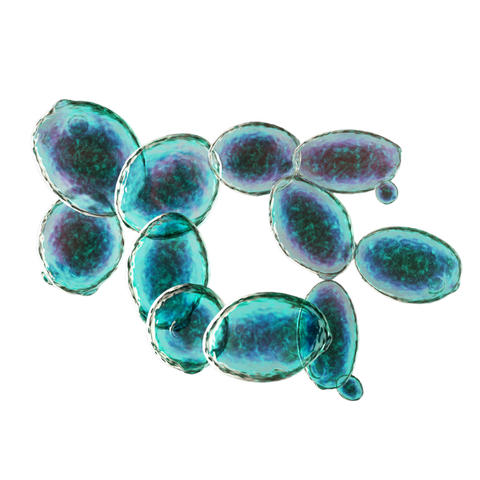 Postbiotic that helps build immunity and natural defenses.
An easy daily ritual
Your dog's health isn't a means to an end. They'll love their new health treats
Use this as a reward or quick training opportunity
Heat-free chews easily crumble to make a tasty meal topper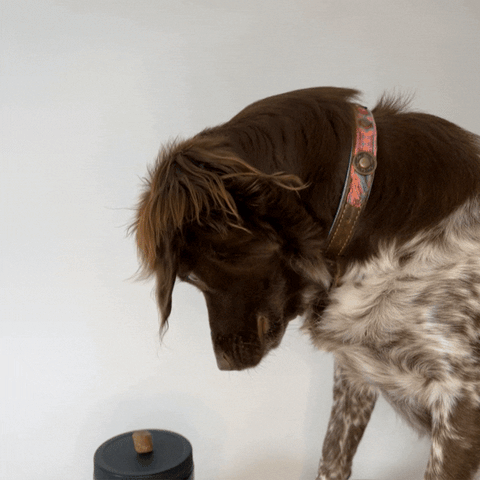 Give daily for best results
Good health is based on long-term daily habits
Expertly made with your dog's safety top of mind
Every product is made to be natural, effective and tasty all the way through inactive ingredients to.
Clean, science-backed ingredients
Formulated by PhD Animal Nutritionist
Good Manufacturing Certified (GMP)